A visit to Europe had never been on my itinerary when I set off for Mexico on January 30. Life is precarious and things can be totally out of control. This time, I unexpectedly make a round-the-world journey when I continue to travel east after my whale watching trip in in order to my sick godmother in Taunton.
A visit to Europe had never been on my itinerary when I set off for Mexico on January 30. Life is precarious and things can be totally out of control. This time, I unexpectedly make a round-the-world journey when I continue to travel east after my whale watching trip in in order to my sick godmother in Taunton.
March 7 Saturday: North America – London
I landed at Gatwick at 10:30pm after spending 15 hours on air, and another 15 hours in airports in Los Cabo, Los Angeles and Barcelona. Owing to concern over the Covid-19 virus, the plane was fairly empty with only had about 40 passengers. I was able to go through immigration and picked up my suitcase in record time. By 11:04 pm, I was on a train to Victoria Station. A miracle!
I booked a room in a guest house near the station as I had to catch a National Express Coach bus to Taunton the following day. I was glad to be able to take a shower and lay down on a comfortable bed after some 40 hours without a good rest.
March 8 Sunday: London – Taunton
My originally plan was to take the 10 am bus after a good sleep. But I did not sleep well. So, I took the 7:30 am bus instead and had a bargain paying ₤20 for the ride.
I arrived in Taunton shortly after 11 am in the rain and a hailstorm. As a result, I got a cab to the guesthouse which is less than 10 minutes' walk away. After dropping off my luggage, I hurried to Mrs Thorn's place at Minster Court which is about 2-3 km away.
I was relieved to find her sitting in her bed when I walked into her room. She was happy to see me too. When I visited her last October after my journey to Iceland, Greenland and Newfoundland, she was fantastic and doing well as a 90+ elderly who could still live independently. Unfortunately, she has a few health issues and she has become bedridden since mid-February.
Mrs Thorn is an admirable lady who is kind and caring, has a positive attitude to life and a great sense of humour. Her mind is alert and sharp though she gets tired very quickly. Denise, her daughter, is a registered nurse and has come to stay and look after her mom. In addition, the NHS arranged health care workers to visit her three times a day to attend to her needs.
After staying for an hour, I left around 1 pm when two health workers arrived. I went to town and Tesco to get food before going back to my room. I was tired too and went to bed around 8 pm.
March 9 – 13: Taunton
For the next five days, I spent an hour or two with Mrs Thorn watching her making visible improvements. She has serious gout and arthritis problems and has difficulties to move her fingers and lift her arms. Now after taking stronger medication, she is able to lift her arms, hold a cup and eat by herself unaided with a fork or fingers. Hence, she feels much better and has better appetite!
We shared lovely memories for over half a century. Mrs Thorn first met my family when Mr Thorn was posted to work in Hong Kong in the late 1960s. They returned for a second tour in mid 1970s and I stayed with them in Stubbs Road for two years. They loved Hong Kong and were back for three more years in early 1980s. I was then working and often spent the weekend at their house in Taipo. They moved back to Taunton after retirement. Both my brothers Alan and Lawrence have been to Taunton to visit Mrs Thorn. I have been a regular visitor since my posting to London in 2006.
As Mrs Thorn's conditions seemed to have improved, I thought I might take a short hiking trip and return to in Taunton to spend more time with her. I found a hiking trip to La Palma with Exodus departing on March 14. But I gave up the idea as the trip was fully booked. At the last minute, a place came up (₤900 of land only). Separately, I purchased a ticket online through Directline Flights (₤300).
On March 13, after visiting Mrs Thorn in the morning, I took the 1: 43 pm train to Reading and then Gatwick. Travelling cost in the UK is very high: a return train ticket with a senior card (₤30 a year) cost ₤47.65. I took a hotel shuttle (₤6) from the train station to the Cornerhouse Hotel. I settled down before 6 pm and could rest.
March 14 -17: Misadventure in La Palma, Canary Islands, Spain
As I had to get up very early, I slept badly. At 5:30 am, I took the shuttle back to Gatwick (₤6 again) to catch my 7:35am flight to La Palam. Four hours later, I landed in La Palma and was met by Henry, our guide. I also met ten hikers from the UK at the arrival hall. The party of 11 had a smooth transfer to Hotel La Palma Romantico at Bartovenlo.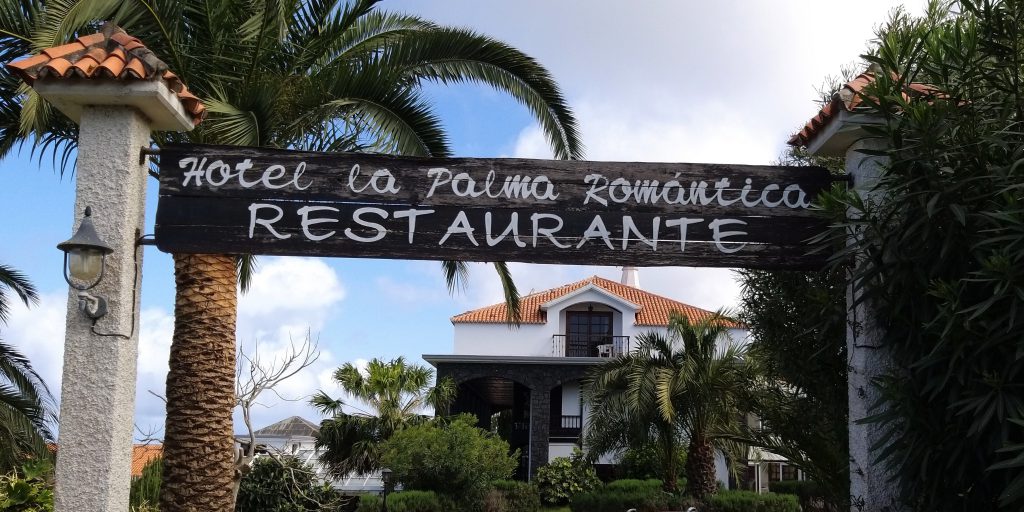 La Palma also San Miguel de La Palma, is the most north-westerly island of the Canary Islands, Spain. It has an area of 708 km2 and a population of less than 100,000.
La Palma is a volcanic ocean island. The volcano rises almost 7km above the floor of the Atlantic Ocean. The northern part of the island is dominated by the Caldera de Taburiente, with a width of 9 km and a depth of 1,500 m. It is surrounded by a ring of mountains ranging from 1,600 m to 2,400 m in height. One of the world's premier astronomical observatories has been built at the island's highest peak, the Roque de los Muchachos at 2,423m. Exposed remains of the original seamount are found on the northern side of the mountain range. Only the deep Barranco de las Angustias ("Ravine of Anxiety") ravine leads to the inner area of the caldera which is now a national park.
From the Caldera de Taburiente to the south runs the ridge Cumbre Nueva – the New Ridge. The southern part of the island consists of the Cumbre Vieja – Old Ridge, a volcanic ridge formed by numerous volcanic cones built of lava and scoria. The Cumbre Vieja is active and the last eruption occurring in 1971.
Trip Plan
La Palma is a hiker's paradise. This trip would include five guided walks, namely (a) a walk through a prehistoric forest to Barlovento; (b) a coastal walk; (c) a walk from the Caldera rim starting at the Roque de Los Michachos through the subalpine landscape; (d) a walk in the National Park Caldera de Taburiente; and (e) the classic and scenic Route of the Volcanoes. We would spend three nights in Barlovento and four nights in Santa Cruz, the capital and walk 9 to 18 km and 4.5 to 6 hours a day.
We had a beautiful warm and sunny day. I felt great especially after the cold and wet days in the UK. We had a scenic drive from the airport to Barlovento located at the north-eastern end of the island. I spent the afternoon strolling in this small sleepy town to get cheese, sardines, energy bars, a bottle of wine etc for the next few days.
At the briefing at 6:45 pm, Henry broke the bad news that the Spanish government had just ordered a lockdown with effect from March 16 in order to stop the rapid spread of the covid-19 virus. Spain is the world's fourth-worst hit country with Madrid as the epicentre.
The virus was so far not a problem on this small island. But it is a pandemic now threatening the health, the economy, the future of the people and the world at large.
We could not go out. EasyJet had already cancelled all flights till end March. Henry's company was in contact with Exodus to work out follow-up actions. Everyone got anxious and would like to know when and how they would return to the UK.
In any case, Henry kindly proposed to take us on the walk in the National Park Caldera de Taburiente the next day before the lockdown took effect.
March 15 Sunday: Semi-lockdown in Spain
At 8:30 am, we were all geared up and ready for a 12-km walk. Then Henry told us that we could not go out as planned. The situation was fast changing.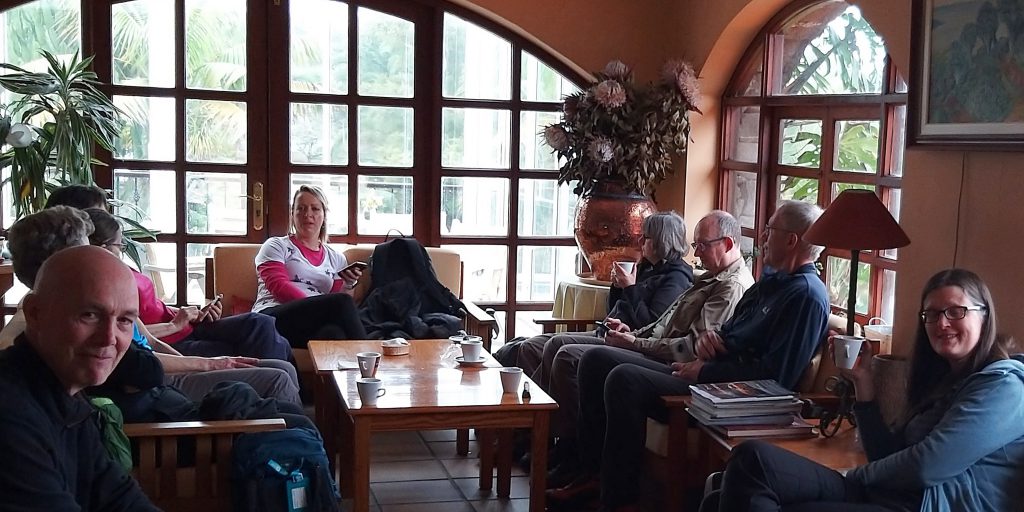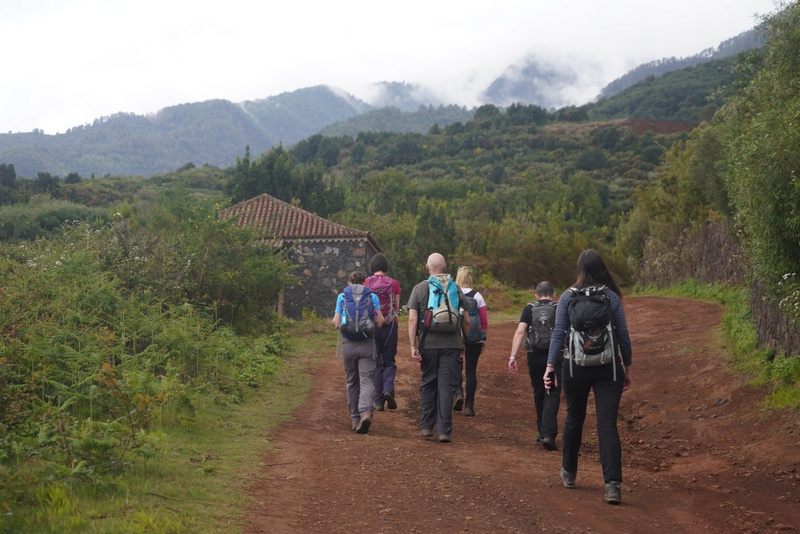 The good news was that Exodus had arranged the group to fly Iberia to Heathrow via Madrid on Tuesday March 17. But as I had bought my own ticket, I had to find out from my agent how I could travel back to London. I was a bit anxious though I could not find a better exclusive place to be lockdown: La Palma is safe, peaceful and beautiful.
In the afternoon, some of us decided to take a walk near the hotel. I walked for two hours and was back in my room around 2pm. Then heavy rain poured down for a while. I was lucky to keep dry. It would be scary to catch a cold or have flu at this sensitive time.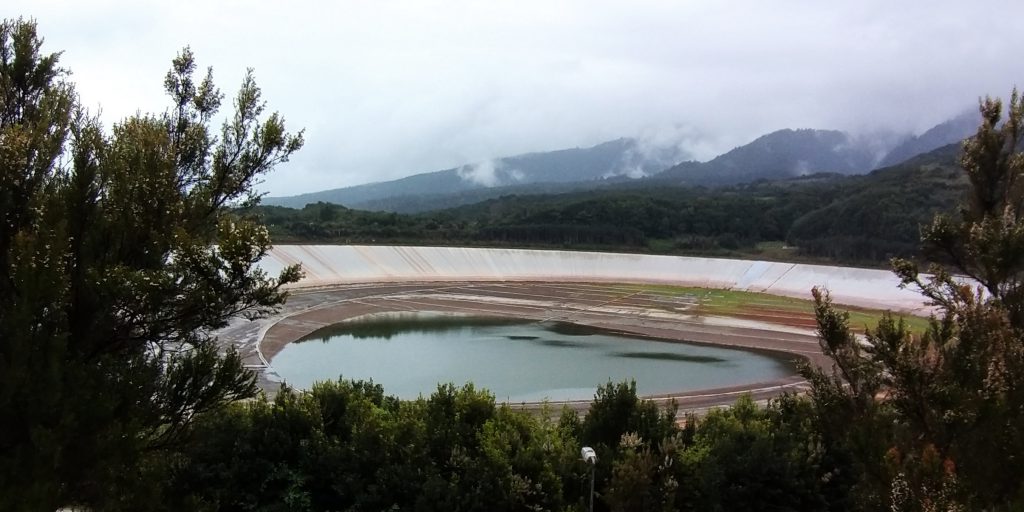 When I was in my room, the hotel receptionist told me to change room as the pipe in my room was leaking. As a result, I was given (I presume) the best room of the hotel located on top of the main building with an area of over 802 and two balconies. So, I spent most of my time in my room for the rest of my stay in La Palma!
March 16 Monday: Lockdown in Spain
Though I was not over-worried, I did not sleep well. I got up reading and learning Spanish online. Around 5:30 am, I suddenly spotted an email from Directline Flights informing me of EasyJet's rescue flight to Gatwick on March 17. I immediately tried to book online but failed. I then sent an email to Directline Flights asking how I could book. Within a minute, I got a call from Sara who offered to book a seat with their system. I was most impressed by the staff's dedication and efficiency. They must be working round the clock. I was relieved when I got a confirmation from EasyJet by 5:45am.
I was wide awake and watched sunrise. I did not see the sun rising from the horizon owing to thick clouds. But when it broke through clouds, it turned golden. Incredible! I was relaxed and went back to bed. It was 10:30 am when I woke up.
I rushed to the restaurant for breakfast and told my friends about the EasyJet rescue flight. Six immediately booked on the same flight as they preferred to return to Gatwick.
The weather was not good: wet and cold. I did nothing but stayed in my room for the rest of the day. I almost finished my travel notes on Mexico.
March 17 Tuesday: La Palma – Gatwick – Taunton
We left the hotel at 11 am for the airport. There were several rescue flights taking tourists to Madrid, Gatwick and Germany.
Everything went smoothly without panic. The EasyJet plane departed around 2:30 pm and arrived in Gatwick after 6:30pm. I was able to get on the 7:58pm train to Reading and took a connecting train to Taunton. I was back in the Royal Ashton Hotel at midnight. What a 4-day misadventure!
March 18-20: Taunton
We have been witnessing an unprecedented crisis of the modern time. No one could have envisaged the virus which emerged at the end of 2019, would turn into a global pandemic with a couple of months causing unprecedented havoc. We are shocked, feel uncertain and helpless. What would happen next?
Today, I got up after an excellent sleep. It's time to consider my next move as the death toll in Italy and Spain was climbing and the situation in Europe and America was worrying. What are my options? I had come in order to visit Mrs Thorn. I was glad to see and find her relaxed and prepared for all eventualities. I would like to spend more time with Mrs Thorn if possible. I realised this might not be possible.
First, the situation in the UK has changed very fast since my arrival. The British government has repeatedly reminded people over 70 and the vulnerable groups with health issues to live in self isolation. Mrs Thorn would no longer have visitors other than the health workers and her immediately family.
Second, though the British government has not introduced self-quarantine for people returning overseas (as we do in Hong Kong) in the UK, I consider social distance and self- isolation essential at this extraordinary time. Hence, I should not visit anyone for a while.
Third, borders are closing and travel restrictions are a real concern. My home would be my haven.
The challenge is to find a ticket. Many Hong Kong students would be returning home for the Easter break even without this crisis. A one-way economy ticket on a direct flight might cost as much as ₤1,500!
I spent hours online to find a ticket. Eventually, I found one departing on March 21 on Finnair and Malaysia Airline for about ₤560. The journey via Helsinki, Bangkok and Kuala Lumpur would take some 33 hours. When I arrived in Hong Kong, I would have to be quarantined at home for 14 days.
March 19 Thursday. I asked Denise whether I could come around to visit Mrs Thorn and to say goodbye in the afternoon. It was a grey, chilly and wet day. I followed the same path that I had taken numerous times. But this would be the last time.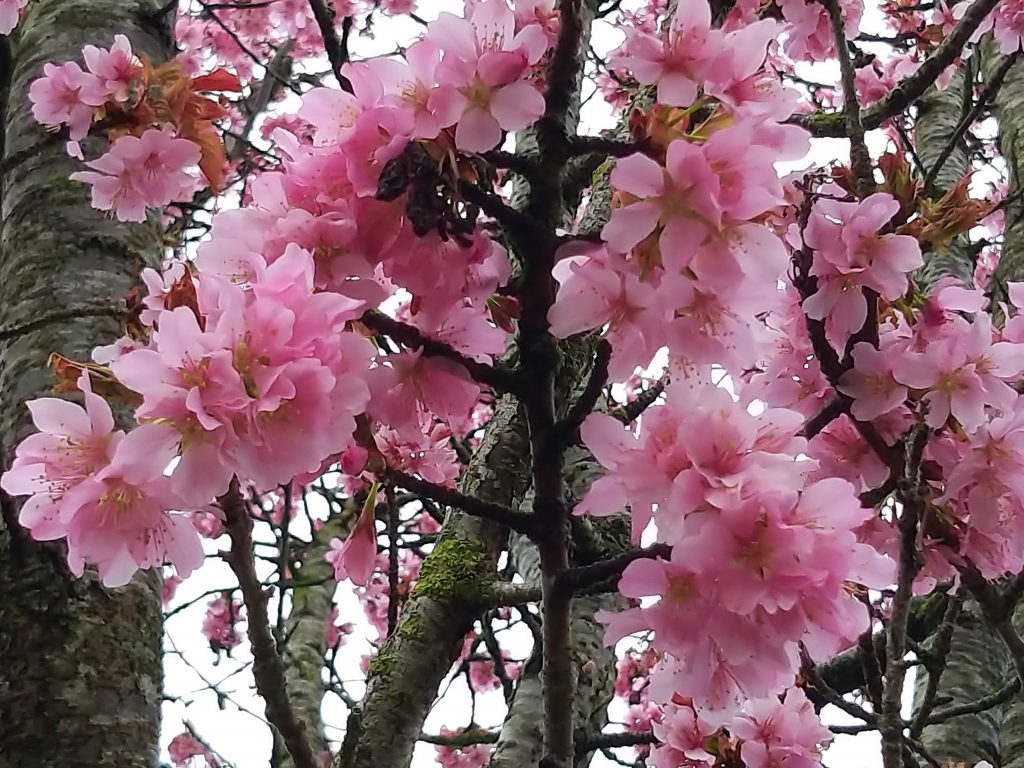 I did not go into Mrs Thorn's house. Hazel, her granddaughter pulled up the blinds and I could see her through the window from the flower bed outside her bedroom. Mrs Thorn looked reasonably good and was able to raise her arm. I told her through Hazel that my brothers sent their love and we were all fond of her.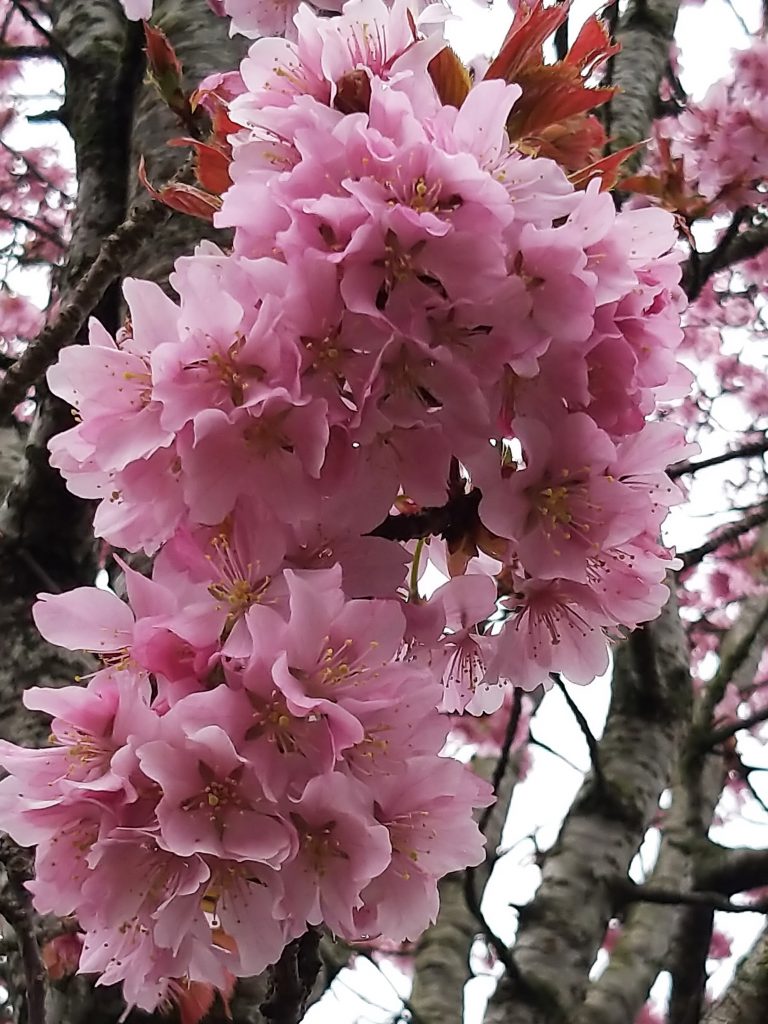 We would always remember her kindness to us. Then I blew her a kiss and left with a heavy heart.  I shall pray for Mrs Thorn who will always be on my mind. In the evening, I packed and ready to leave.  
March 20 Friday. I walked from the hotel to the bus station. The National Coach departed on schedule at 11am. But around 1 pm, the bus had something falling off. Luckily, we got off M4 safely and were picked up by another coach heading to Heathrow. I was dropped off at Heathrow Central Bus Terminal at 3 pm and took Bus 105 to Leonardo Hotel near the airport.
I turned on the TV and watched the Prime Minister Boris Johnson announcing the lockdown decision in London and extraordinary measures to pay employees 80% of their pay in order to keep jobs and boast the economy. New York and California are also introducing lockdown arrangements with a view to checking the spread of the virus. It is scary and surreal to see London and New York two world cities being locked down. What would happen next?
March 21 Saturday: London – Hong Kong
The Finnair flight to Helsinki would depart at 10:25 am. I got up early and took Bus U3 to Terminal 3. I arrived for self-check in at Finnair before 8 am. But the machine would not allow me to check in. I went to the counter and was told that Bangkok had announced restrictions on Friday and visitors without a government health certificate could not enter. Malaysia is closed too.
I took the bad news calmly: my blood pressure was not rising. No panic. I have learnt that anything can happen in this crazy world and we have to face the music.
The best and only option now was to find a direct flight home. I found the Cathay Pacific ticket counter which is close to the Finnair counter. I queued up behind a man and a lady. There was only a lady at the counter with another man working in the office behind the counter. After helping two customers to change their tickets, Regina spoke to me calmly and softly with a smile. I told her what had happened with my Finnair flight and asked her to find me a ticket home. I also mentioned that I should have gone home from Los Angeles with CX on March 16.
Regina was most efficient and found me an economy seat for about ₤600 on CX252 departing at 11:15am. As I had many Asia Miles points which would expire soon, I asked whether I could use the points for upgrade. After checking and having consultation with her colleagues, Regina got me the last seat in the business class using my Asia Miles. What a miracle!
Regina is my guarding angel. I am most grateful for her help, patience and efficiency. I had a wonderful and most comfortable flight. I watched four films, had a delicious lunch with prawns as starter and fish as the main course and two glasses of white wine. What an unforgettable and most extraordinary journey home!