A Week in England
Trip Plan
I decided to return to Hong Kong via London in order to visit Mrs Thorn, my 92-year-old godmother, Carla and Mike whom I met in India in March, and a couple of friends in London. Mike who runs a B&B in Blackpool, has invited Carla and I to visit him. We welcome his invitation as both Carla and I have never been to Blackpool. After Blackpool, I would go to Oxford, then Taunton before spending a night in London.
October 12 Saturday: London – Blackpool
I was tired but could not sleep on the plane. Anyway, I had a smooth flight and was on the tube to Kings Cross by 8 am. I took a 45-minute train to Arlesey and was met on arrival at the platform. After a nice shower and a cup of tea, I felt better and ready for a long day.
Blackpool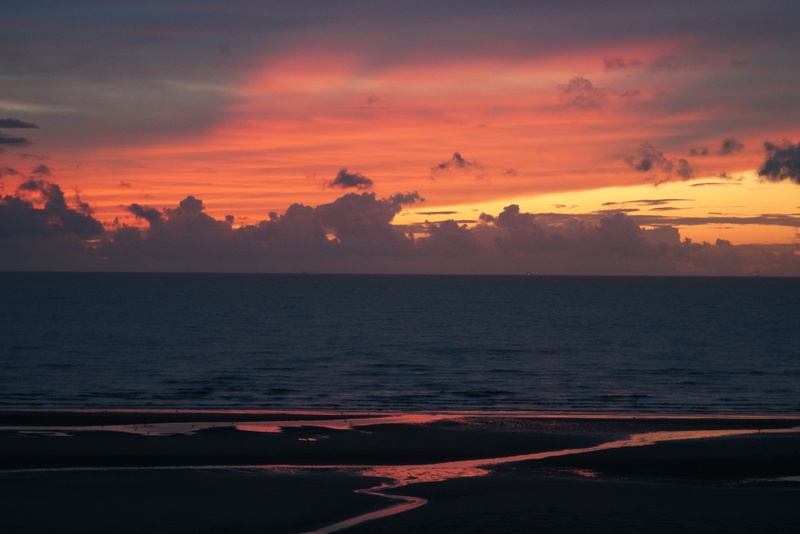 Throughout the Medieval and Early Modern period, Blackpool was a coastal hamlet. In late 18th century, it became fashionable in England to travel to the coast in the summer to improve well-being and visitors were attracted to Blackpool's 11km-long sandy beach.
Blackpool rose to prominence as a major centre of tourism in England when a railway was built in the 1840s connecting it to the industrialised regions of Northern England. By 1880s, it was a booming resort with a population of some 15,000 and a promenade complete with piers, fortune-tellers, public houses, trams, donkey rides, fish-and-chips shops and theatres.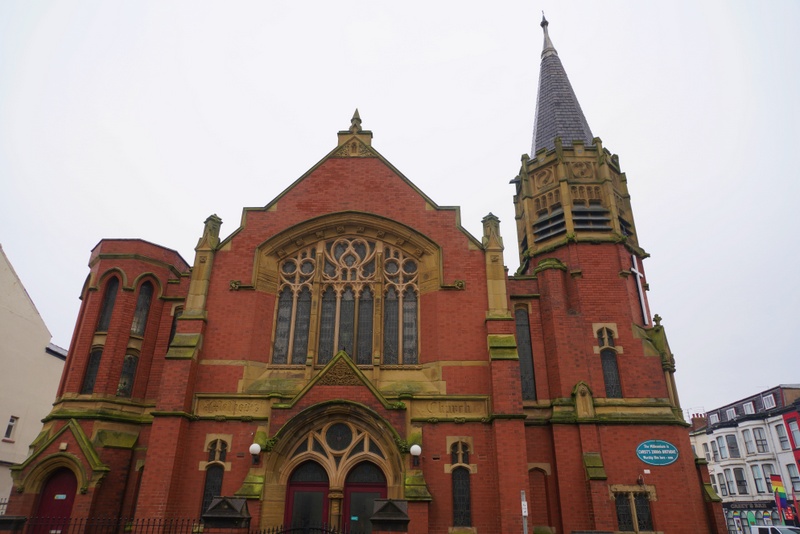 Owing to shifts in tastes and opportunities for Britons to travel overseas, Blackpool's status as a leading resort began to decline in the late 20th century. Nonetheless, it remains a popular seaside resort on the Lancashire coast in North West England and the most populous town in Lancashire with a population of about 150,000. Its major attractions and landmarks including Blackpool Tower, Blackpool Illuminations, the Uk's only surviving first-generation tramway, continues to attract millions of visitors every year.
Carla and I set off before noon. Carla took A1 and we stopped briefly after 2 pm for a snack and coffee at KFC. I must be exhausted and dozed off a few times before we arrived in Blackpool around 5:30 pm.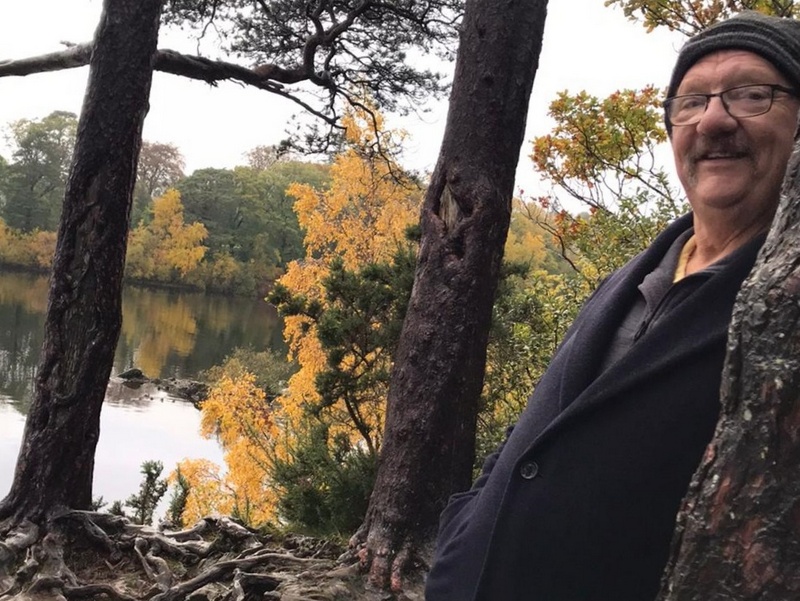 It was great to see Mike who is cheerful and generous. He had some 20 guests in his B&B but all except a couple would leave by 10 am the next day. He proposed to take Carla and I to the Lake District after he and his helper had cleaned the place. We were thrilled.
As Mike was busy with his guests, Carla and I spent an evening on our own. We strolled along the promenade and watched sunset. It was a beautiful evening with a light breeze. The promenade was packed with holiday-makers, family with young children, young ladies on hen's party etc.
There are countless eateries, pubs and bars. We found a quiet pub with food serving on the first floor. We watched the jammed packed trams passing by. There were also a few lit-up vehicles running up and down the promenade. The whole place looked festive and vibrant. As both Carla and I were tired, we returned to the B&B shortly after 9 pm and were ready for bed.
October 13 Sunday: Lake District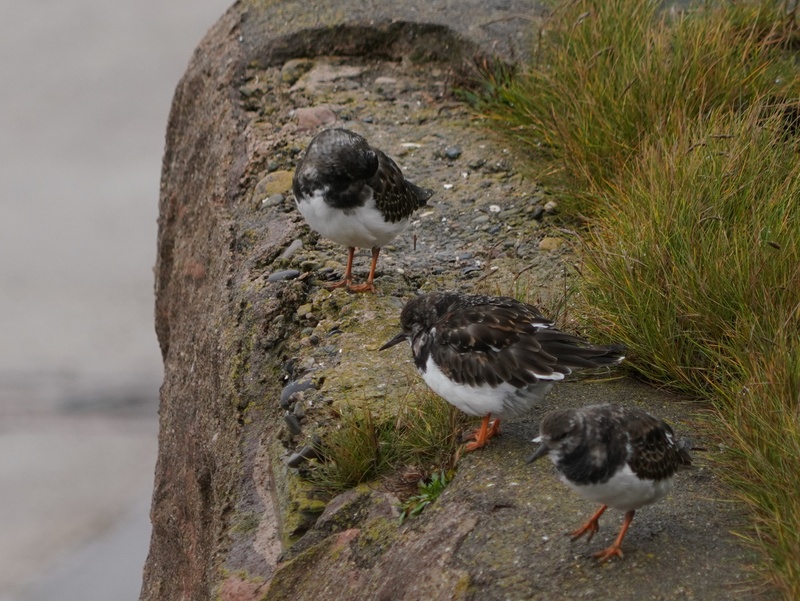 I did not get up till 9 am: I must be exhausted after the trans-Atlantic flight and a long drive. As Mike had to tidy up the B&B, we would not set off till midday.
Carla and I therefore took a long walk along the promenade for two hours. We had a leisure 6-km walk in a misty morning with a light drizzle. The resort town, though not as posh as Brighton, is vibrant and lively.
The Lake District
Also known as the Lakes or Lakeland, the Lake District is a mountainous region in North West England. It is a popular holiday destination famous for its lakes, forests and mountains (or fells) and its associations with William Wordsworth and other poets. Established as the Lake District National Park in 1951, it has been designated a World Heritage Site.
All the land in England higher than 914m above sea level lies within the National Park. The highest mountain in England, Scafell Pike (978m), is also located in the park. The deepest and largest natural lakes in England, namely Waste Water and Windermere respectively, are also found here.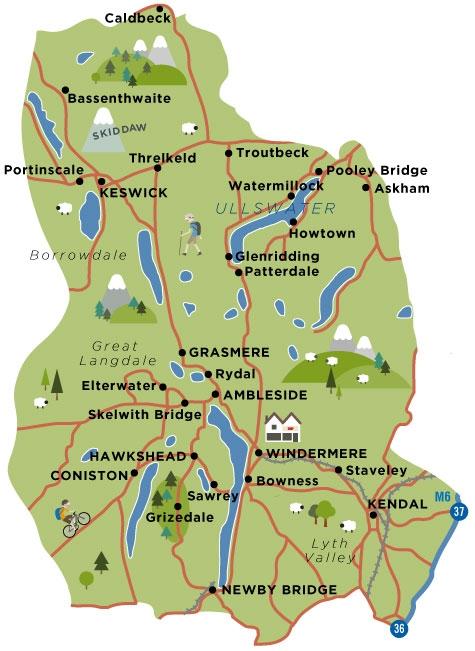 The Lake District takes the form of a roughly circular upland massif deeply dissected by a broadly radial pattern of major valleys. This character is largely the product of repeated glaciations over the last 2 million years. Many of the higher fells are rocky while moorland predominates at lower altitudes. Vegetation cover across better drained areas includes bracken and heather. There is extensive deciduous native woodland on many steeper slopes below the tree line. The Lake District extends to the sea to the west and south.
There are only a handful of major settlements within the mountainous area with the towns of Keswick, Windermere, Ambleside and Bowness-on-Windermere being the four largest. It is the most visited national park in the UK with some 16 million annual visitors.
The weather was fine when we set off around 12:30pm. Then it started to turn grey and rain. Windermere is normally crowded and touristy during weekends. But it looked deserted today possibly owing to the poor weather.
Mike took us to Bowness-on-Windermere so that we could walk for almost an hour along the lakeshore. We did not have the postcard view of the Windermere Lake owing to the mist.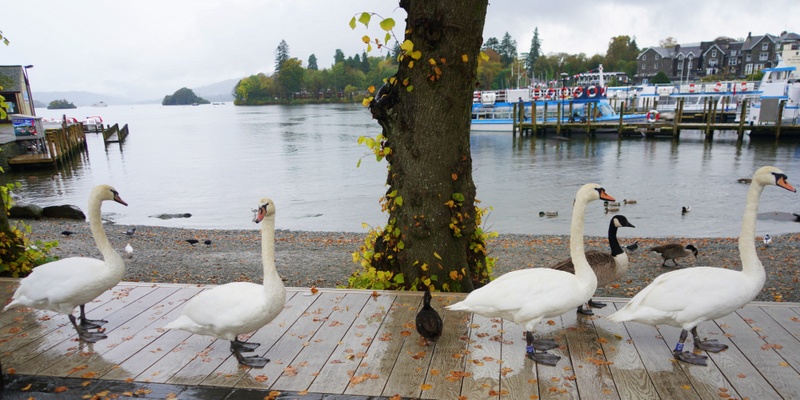 But we had peace and felt having the lake to ourselves. We had tea and cake in a lovely teahouse at the end of the walk.
Then Mike drove along the lakeshore to Ambleside where we could have full view of the picturesque Bowness-on-Windermere. Owing to the poor visibility, we did not see much. But it was atmospheric and moody.
Mike knows the area very well: he is determined to show his visitors the best of the best. He drove through Grasmere a quaint hamlet with a population of about 1,000 on the river Rothay which flows into Grasmere Lake.
Our final stop was Derwentwater measuring 4.8km long and 1.6km wide. There are several islands within the lake. The weather improved slightly. Rain stopped. Then we had a quick glimpse of the blue sky behind clouds.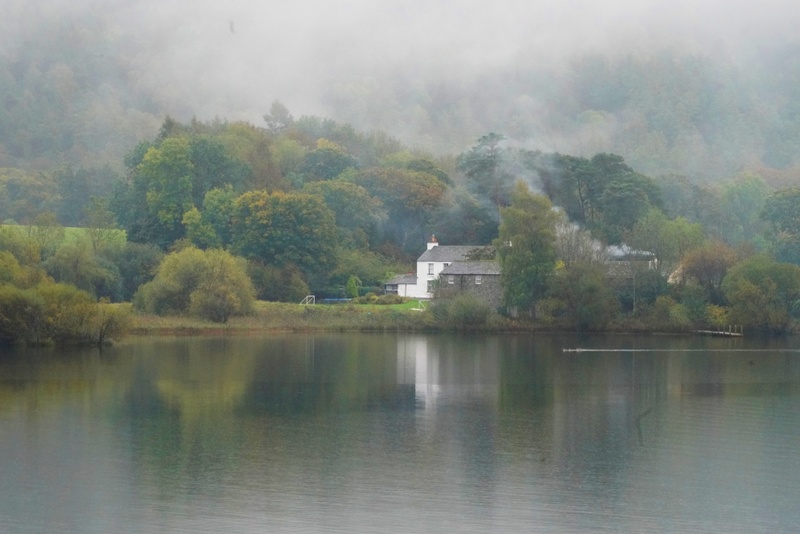 For a few moments, we had sunset hues as well. It was tranquil and peaceful. The air was fresh and cool. We spent over 15 minutes just watching the beautiful landscape and serene scenery.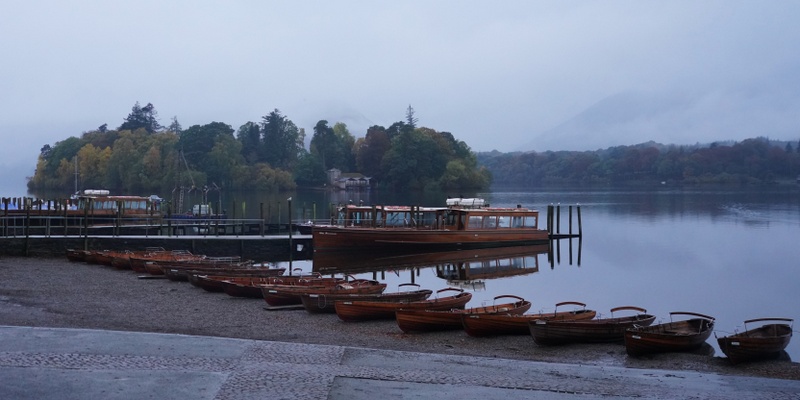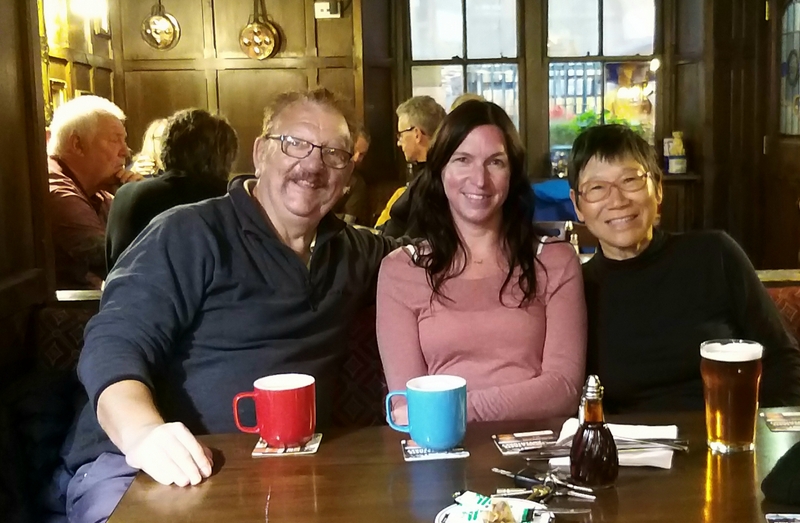 It was getting dark. We were ready for dinner. Mike suddenly came up with an idea of taking us to a pub he used to go some 40 years ago. He was surprised to find it still there! We all had Yorkshire pudding which was excellent!
Then we drove back to Blackpool. Mike took us to see the best part of the illumination along the promenade. We were back in the B&B after 10 pm. We had a cup of tea and chatted for an hour. What a great day!
October 14 Monday: Blackpool – Oxford
Mike prepared us a hearty English breakfast with bacon, sausage, egg and toast. We thanked Mike for the great weekend and hoped we would meet up again one day.
Carla who had taken a day off, kindly offered to take me to Oxford. It was raining cats and dogs! Luckily the road conditions were good and we arrived in Oxford after 2 pm. I took Carla to Opium Den, a Chinese restaurant for lunch. This was my favourite restaurant in Oxford 40 years ago. No doubt, the restaurant has changed hands several times. But the food is still decent and reasonable.
Carla and I had tea with my hosts, Margaret and Steuart in their lovely house by the canal. Carla soon left as she still had a long way to drive home. I spent a lovely evening with Margaret and Steuart whom I have known for 40 years!
October 15 Tuesday: Oxford – Taunton
I had a simple travel plan: I would take a bus to Heathrow in order to catch A National Express coach to Taunton at 2:25pm.
As the rain had finally stopped, Margaret and Steuart took me on a lovely walk along the canal. They dropped me off at a bus stop where I would wait for a bus to Heathrow. The 12:40pm bus did not turn up. I was anxious as I might miss my connecting bus to Taunton. The bus suddenly turned up after 1 pm. I arrived at Heathrow Central Bus Station shortly after 2pm. But the bus to Taunton was delayed by almost half an hour.
By the time I arrived in Taunton, the bus was some 40 minutes behind schedule. Luckily, I was not in a hurry. Mrs Thorn had been expecting me the whole day. She was relieved as well as delighted to see me again. I would spend three nights and could relax.
October 16 & 17 Wednesday & Thursday: Taunton
Mrs Thorn is house-bound. Apart from drinking tea, chatting and eating, we did not do much. My only exercise was to walk to the town centre to get online, to go to the bank and supermarket. Anyway, it was nice to catch up and spend time with Mrs Thorn. I also had time to write my travel notes.
October 18 Friday: Taunton – London
Two days passed quickly. I said good-bye to Mrs Thorn and took a taxi at 10:30am. I was supposed to take the 11 am bus to Victoria via Heathrow. The National Express is totally unreliable: the bus had a problem and did not leave till 12:30pm. Then it made two unscheduled stops and picked up another driver in Reading. It was 4:15pm when we arrived at Heathrow. We were all frustrated. Then we were told to wait till 5pm for a connecting bus to Victoria. I was fed up and decided to take the tube. Eventually, I arrived at my hotel near the coach station at 5:45pm. What a frustrating day!
October 19 Saturday: London – Hong Kong
I would return to Hong Kong via Helsinki and my flight would be leaving after 6pm. I therefore had arranged a brunch with Robert, a former colleague, near the coach station. As I had some free time, I decided to take a walk to Westminster Abbey, the area where I used for more than four years.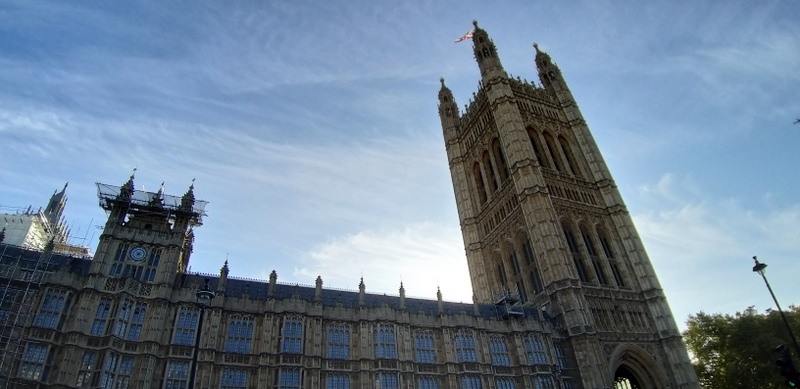 It was a beautiful day. I walked leisurely and could remember my way through the alleys. Then I walked past the Parliament which was scheduled to meet to discuss the Brexit legislation. The place was crowded: protestors in black were gathering at one corner, many people were queuing outside the Parliament in order to get inside to public gallery to listen to the debate and many protestors with placards in support of EU or Brexit were standing outside the Parliament. The media groups had all set up their cameras while the police were stationed in the area.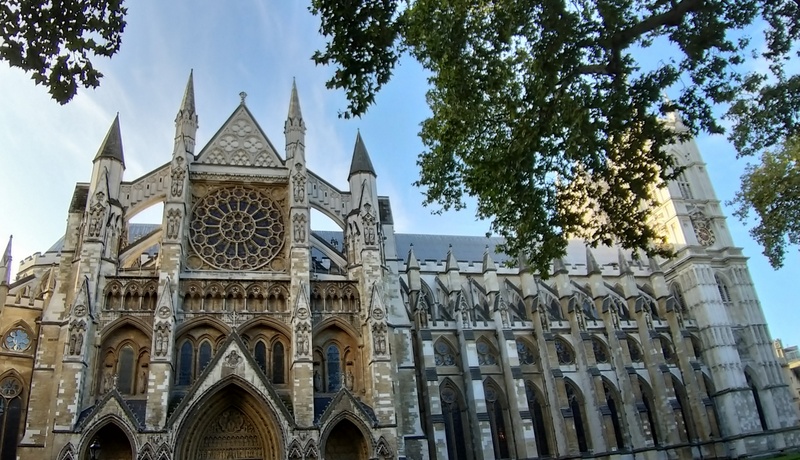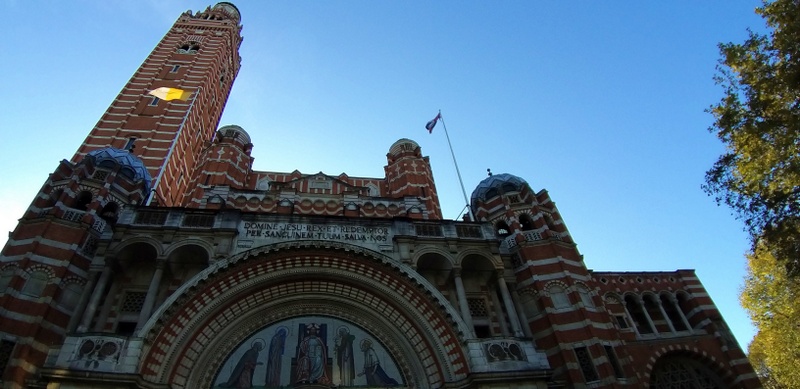 I was planning to visit the Abbey. But it was closed to visitors: only those coming on a pilgrimage could be admitted. Instead, I went to the Cathedral and spent a while looking at the gorgeous chapels.
It was great to meet up with Robert again. Both the UK and Hong Kong were beset by problems: we were sad to see what was happening in the UK, Hong Kong and all over the whole. What will happen next? God knows!
I took the 2:30 pm bus to Heathrow. For over an hour, it hardly moved much and I was afraid I might miss my flight. I was relieved when the traffic started moving around 4pm. I was able to check in by 5pm. My Finnair flight took off on schedule. I got my connecting flight in Helsinki and was back in Hong Kong shortly after 2 pm the next day.
When I thought I would be able to get home quickly as usual, I was wrong. The protestors were marching in busy streets in Kowloon and started blocking the roads. As a result, the airport bus had to stop and asked passengers to get off near Mong Kok MTR station. Luckily, I am still strong enough to walk. I was relieved when I got home safely before 5pm (But the day ended with serious clashed between the police and protestors near where I lived.)
Remarks (to add)