Southern India: Kochi, Alleppey & Kanyakumari February 27 – March 4, 2019
Darjeeling, Sikkim and North-eastern part of India has always been on my list. At end 2018, I came across a new 14-day tour to Assam (Aoleang Festival) by Exodus starting on March 24, 2019. I immediately signed up securing the last place. Luckily, I found an interesting two-week Southern and East Coast by Rail tour that began on March 1. Bingo! I spent another 39 days in India on my eighth trip to the country!
February 27: Hong Kong (GMT+8)– Kuala Lumpur, Malaysia – Kochi, India (GMT+5.30)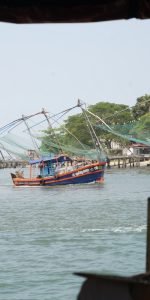 I was in Kochi in end November 2016 and found the former Portuguese colony charming and atmospheric. When I left, I knew I would return one day.
Air Asia, a budget airline, provides an excellent flight to Kochi via Kuala Lumpur (KL).  I left Hong Kong around noon, arrived in KL around 4:30pm and took a connecting flight to Kochi at 6:30pm. I could not have asked for a better connection.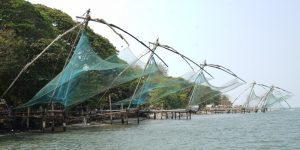 I landed in Kochi around 8pm. I have been seen the major airports in Delhi and Mumbai and a couple of regional airports. The Kochi airport has taken me by surprise: it is simple, modern, bright, and efficient. I had an e-visa and was asked to sit while the officer was processing my case. As I had been to Pakistan last November and planned to visit Assam, I was questioned by another officer. He asked me twice why I had visited Pakistan. I explained I was there to see its landscape and had taken the Karakoram Highway to China. I explained I had retired and my last posting was in London. Eventually the officer seemed satisfied with my answers. I was relieved!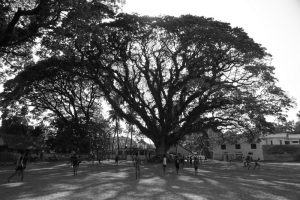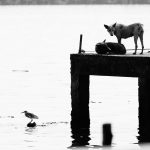 I picked up my luggage around 8:30 pm and paid R1,249 for a pre-paid taxi to Fort Kochi which is about 35km away. The driver is polite and drives fast but carefully. I had not travelled on this road as I came to Fort Kochi from Munnar last time. The 4-laned road is lined with brightly lit shops and eateries. As the rush hour was over, the traffic flowed smoothly. I arrived at Hotel Manor shortly after 9:30 pm. I gave the driver a tip of R100 in recognition of his good performance. He left with a broad smile.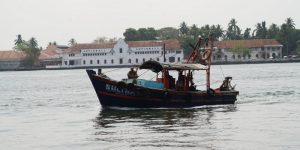 I looked a room in Hotel Manor for two nights (R2,000 a night with breakfast) as the group would stay here on March 1. The room is old-styled and spacious. I was hungry and had a grilled grouper for R500. But it was not fresh, too salty and over-spiced. I put the air-con on and had a wonderful sleep.
February 28: Leisure Day in Kochi
Kochi is idyllic with history, culture and plenty of colonial buildings. As I have visited most of the tourist attractions, I decided to take the off beaten track.  First, I took a ferry to Vypin (R3) and a bus (R8) and walked 0.7km in the heat to the Bolgatty Palace first built by the Dutch in 1744 and later became home of the British Resident.  It is now converted into a hotel with a nice view of Fort Kochi and the harbour.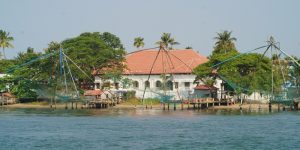 It was hot and sticky. I had a lemon juice for R50 so that I could sit in the shade for half an hour soaking in the atmosphere.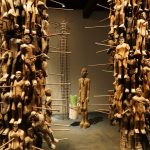 I returned to Kochi and spent the rest of the day looking at art installations at the Kochi-Muziris Biennale 2018 running from December 12 to March 29, 2019. First founded in 2012, it is an international exhibition of contemporary art held in Kochi and the largest art exhibition in India.  The biennale seeks "to invoke the historic cosmopolitan legacy of modern metropolis of Kochi, and its mythical predecessor, the ancient pot of Muziris".
The main theme this year is "Alienated Life" and Indian artist Anita Dube is the curator. Art works are displayed in nine main venues. There are also nine collateral projects and seven sites showing works of art students.
I arrived at Aspinwall House, the main venue of the biennale. I bought a ticket for R100 and a map for R10. I guess works of some 60 artists are displayed in this venue alone. I spent over four hours wandering around nine locations within this historic complex.
There are many videos and I sat through a few of them. One is about a poet and a painter showing their inspirations and the decline of the cotton industry in Mumbai.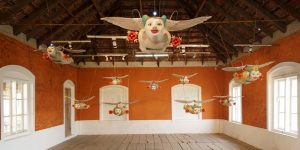 Installations are also installed in locations spreading out in Fort Kochi, Mattancherry and Ernakulam. Though I was tired, I made a brief stop another main venue, the Pepper House nearby.  The old wooden building with a courtyard is pretty. I saw the works of nine artists.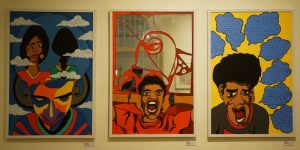 It was about 4:30 pm. I was tired and hungry. I had chicken biryani in a roadside eatery for R140. But it was not good.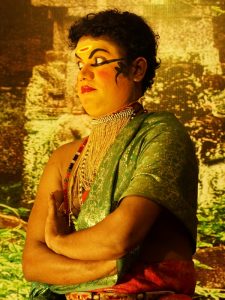 I returned to the hotel and saw a kathakali operatic show at the theatre opposite. The ticket costs R350. Luckily the show is not the same I had seen in 2016. It lasted less than an hour with a simple plot with one musician and two performers. I must say the last one with three performers and two musicians is much better!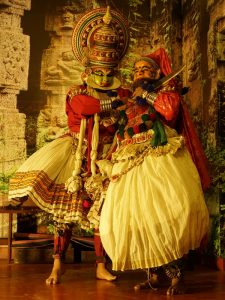 After the show, I took a walk along the River Road and had a dosa and a fresh mobsabi juice with an Australian couple Heather and Keith from Adelaide before returning to my room.  They sat next to me at the show and would be heading to Kolkata and then Darjeeling. I wonder whether I might run into them again!
March 1 – 14 Southern India and East Coast by Rail
The journey beginning in Kochi, Kerala will take me to Tamil Nadu, Andhra Pradesh, Orissa before reaching Kolkata in West Bengal which I first visited in 1978.
Day 1 Friday: Kochi
The welcome meeting was scheduled at 6 pm tonight. I therefore had another free day on my own.  I decided to look for the owner of the Pod Homestay to say hello. Perhaps, I would take a massage at Ayurville again. I made a mistake and took the wrong turn. Hence, I could not the Pod. But I did find my way to the Ayurville. I rang the bell three times. No one came. I therefore did not have a massage.
I walked towards the sea and soon found myself in front of a heritage lighthouse mast and building by an engineer Bristow who built the lighthouse and the port. This boutique hotel has 14 rooms.  I sat in the garden, had a masala tea (R120) and spent over an hour enjoying the cool breeze while reading the Economist online. A wonderful way to spend a relaxing morning.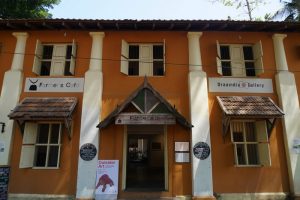 It was after midday when I continued my walk. I walked past the remnant of the old fort, revisited the St Francis Church, the first church in South India built in 1503.
Then I found the Farmers' Café near the church. I went in attracted by the exhibition of paintings by autistic artists. I discovered an inviting menu at the café. Though I was not hungry, I had a Thali vegetarian lunch and a papaya juice. It only cost me R300. I had a healthy, light and delicious lunch.
After lunch, I made a second attempt to find the Pod Homestay. I succeeded. Since my last visit, a second floor with three more rooms have been added (making a total of six rooms). I am glad they are doing well. They tried to call Ayurville. Again no one picked up the phone. It must be closed.
It was too early to return to the hotel. I visited two more venues. Kashi Town House shows the works of five artists.  But I like the photos by Zanele Muholi from India and paintings by Vanessa Baird from Norway at David Hall more.
I also saw two collateral projects both of which are appealing. The  "Postcard from Home" installed in a derelict townhouse close to the Kashi Town House, shows the stories of artists who were uprooted from Pakistan and moved to India after the partition in 1947, in their own words.
I also saw "Batata Eyes and other Peel Spiels" in the gallery next to Fort Manor.
When I returned to my room, I met my roommate Clara from the UK. At 6 pm, we met our tour leader Muthu and told we had a small group of six.   As usual, we had to introduce ourselves. I learnt that Brenda, Jemma and Mike were on a 54-day all India tour (including a side trip to Shimla and Amritsar) and Pesa had joined in Goa. Hence only Carla and I were new-comers. Mutu briefly outlined the programme for the next 14 days.
At 7 pm, we went to Fusion for dinner. I had dinner here on my first night in Kochi in 2017. I ordered a Jewish fish curry instead of fish wrapped in banana leaf. The fish was meaty and without flavour.  I should have ordered something different.
At 8:30 pm, I went to the phone shop near the ferry pier hoping to have my sim card activated. I filled in a form with a passport photo and copies of my passport and visa the night before.  The young guy who sold me the card (R100) and a 28-day package (R229) said the card could only be activated after 9:30 pm.
Day 2 Saturday: Kochi-Alleppey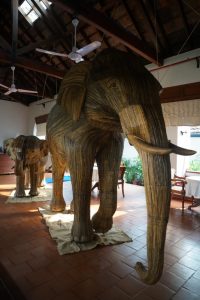 The group had a free morning as our train would be leaving around 4 pm. I had a free morning to continue with my art walk. I first returned to the shop to get my card activated. But it was not opened yet.
Then I spent a few hours wandering along the main road on the western side of Fort Kochi. I went to a posh heritage hotel next to Aspinwall to look at five elephants.
Then I explored a few more heritage hotels in the area. I was shocked to find one of the hotels charged USD850 a night. I wonder what this hotel has to offer!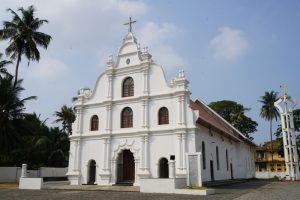 On my way to see a couple of exhibitions, I walked through the Bazar  Road with many derelict warehouses. The road is broken and being paved. The streams and gullies are smelly. I discovered the cathedral which was the second church built here.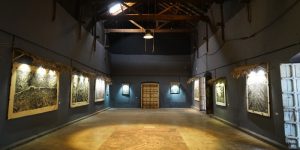 I saw the installation in Anand Warehouse with two paintings by Prabhakar Pachpute and some woodcutting prints from a Malaysian group Pangrok Sulap.
I also saw three interesting collateral projects namely "Thought is also a Matter", "Eye Spy" and "International Photography Exhibition".

At the end, I have visited six main venues and five collateral projects plus a couple of installations by art students. It was humid and hot. I took a tuk-tuk back to the phone shop. The young man then said he had forgotten to submit my application. He would do it right away but I had to wait till 8 pm tonight. I was annoyed. He assured me if I had any problem, I could call him.
I joined my friends and had a light lunch at Kashi Art Café which shows photos of a Ugandan photographer Kibuuka Oscar.
The group left the hotel before 3 pm for the train station. Then we discovered our train would be late. I am not surprised as the train service is decades behind those in Japan and China in terms of speed, service, quality and reliability. The train finally departed after 5:15 pm and we arrived at Alleppey after 6:30 pm. (Though the trip was sold as a train journey, I believed it would make more sense for the group to travel to Alleppey by bus or private vehicle or taxi which would take less than two hours).                                             .
We took a tuk tuk to Alasr Heritage Home near the Jain temple with over 600 years' history. The young owner with a nice wife and two lovely daughters greeted us warmly. We had most delicious chicken curry, cauliflower curry, chapattis and rice.
While we had dinner, torrential rain poured down for some ten minutes. Wow, the temperature immediately dropped.
Day 3 Sunday: Alleppey – Kanyakumari
Mutu's plan for the group was to arrange a 5-hour boat trip to explore the Kerala backwaters. As I had done this before, I dropped out while the others spent a relaxing day in the backwaters (R1,000 each).
While we were having breakfast, I tried to activate the card. Once it was activated, I was told that I had no credit and needed to top up the card. I was surprised as I had already paid R229 for a 28-day plan. Mutu tried to call the young man seven times without success. I wonder whether I was cheated. Mutu suggested me to report to and seek help from the tourist police.
I left the house after 10 am and walked towards the beach. It was getting hot. I stopped at the Jain Temple, St. Sebastian Latin Church and St. Francis Church before arriving at the beach where I was in 2017.
I recognised the few eateries on by the beach. When I saw a sign of tourist police, I went in (Muthu has suggested me report my case to the tourist police). The two policemen did not speak much English and asked another man to help. He understood and called the phone shop man with his phone. After trying a few times, he managed to speak to him. The guy assured him that he would put R229 credit to my phone. Done!  I got the phone connection but still no Wi-Fi.
I ended up spending the whole morning having tea, reading and people watching. The locals are relaxed and look happy. They laugh and talk heartily. I paid R90 for the tea and chicken biryani.
Time to go! I walked past the light house, strolling along the leafy canal and then visited the Cathedral and the Anglican Christ Church. By 1:30 pm, I was back in the homestay and spent the afternoon on my travel notes.
The group returned from the boat ride in the backwaters around 4 pm. We left for the train station on tuk tuk. Luckily the train was on time: we were on our way to Kanyakumari at 6 pm. The train seemed to be moving at a fair speed and was expected to take four and a half hours. For some strange reasons, it stopped on the track for over 30 minutes after Trivandrum. We did not get off at the terminal in Nagercoil till 11:15 pm.
There were few rental cars in the car park.  As a result, we had to take tuk tuk again for over 20 km to reach Hotel Singaar International in Kanyakumari.
Day 4 Monday: Kanyakumari – Madurai
Tamil Nadu: A Brief Introduction
Located at the southernmost part of the Indian subcontinent, Tamil Nadu with an area of 130,000km2 and 72 million people, is the 11th largest Indian state by area and the sixth most populated state. Its economy is the second largest state economy in gross domestic product after Maharashtra and a per capita GDP of US$2,300 (2017). Tamil Nadu boasts the largest tourism industry in the country with an estimated 4.68 million foreign visitors and 333.5 million domestic tourists in 2015 (i.e. 23.3% share of the country).
Tamil Nadu has a long history and rich culture. Its official language is Tamil, one of the longest- surviving classical languages in the world. The state is dotted with grand Hindu temples built in Dravidian architecture. During the Medieval period (600-1300 AD), the Pallava dynasty under Mahendravarman and his son Mamalla Narasimhavarman reached its zenith. The Pallavas ruled parts of south India and Narasimhavarman II built the Shore Temple and a number of monuments which are now on the World Heritage List.
The Chola Dynasty established by Vijayalaya Chola replaced the Pallavas in the 9th century. At its height, it conquered all of the peninsular south India, Sri Lanka, defeated the king of Bengal and occupied coasts of Burma to Vietnam, Sumatra, Java, Malaya and Philippines.  The Chola kings were prolific temple builders: the Brihadishwara Temple, Gangarikonda Cholapuram and Airavatesvara Temple built by the Cholas are World Heritage properties. 
The Pandyan dynasty came after the Cholas with its capital at Madurai in the 13th century. Marco Polo mentioned the Pandyas as the richest empire in existence. They constructed the Meenakshi Amman Temple.
Next came the Vijayanagara Empire which capital was located in modern Karnataka. It conquered the entire of Tamil by c. 1370 and ruled for about 200 years before going into decline. The Nayaks of Madurai and Thanjavur gained power in the 17th century and reconstructed some of the temples in Tamil Nadu including the Meenakshi Temple.
Europeans began to establish trade centres during the 17th century while the area came under the control of many minor rulers aspiring to be independent.  The British East India Company established itself in present day Chennai (formerly known as Madras), the French at Pondicherry and the Dutch at Pulicat. The conflicts amongst the European powers and local chieftains were finally settled in 1762  when a tripartite treaty was signed between Thanjavur Maratha, Carnatic and the British by which Thanjavur became a vassel of the Nawab of the Carnatic which eventually ceded to the British. Other local chieftains in the south were also brought under the British control after a series of Polygar wars.  By the beginning of the 19th century, the British firmly established governance over entire Tamil Nadu and the British rule only ended when India became  independent in 1947. In 1969, the Madras State was renamed Tamil Nadu meaning "Tamil country". Chennai formerly known as Madras, is the state capital.
We spent our first day in Kanyakumari, the first place we visited in Tamil Nadu.  As I did not realise breakfast was provided, I went out to a food stall opposite the hotel and had dosa (R30) and tea (R10) for breakfast.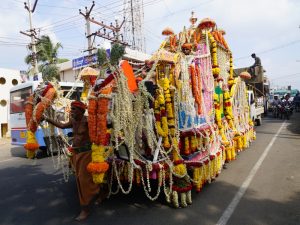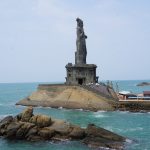 Today's Lord Shiva's birthday. When we were about to leave the hotel at 10 am, we watched a colourful procession. We walked to the southernmost tip of India and took a ferry to the Vivekananda Rock a small island about 400m from the mainland.
On this rock stands a memorial honouring the Hindu poet and philosopher, Swami Vivekananda who meditated here from December 25 to 27, 1892. After the meditation, he decided to take his moral messages beyond the Indian shores. Many pilgrims come here to pay respect.  The lower mandapa contains what's believed to be goddess Kumari's foot-print.
The group left at 11:45 am. I stayed behind so that I could spend  some time in silence at the Ramkrishna Ashram. It is maintained by the Ramakrishna Mission, which is a Hindu movement named after the late philosopher, Swami Ramakrishna.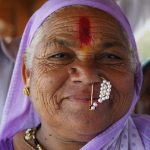 From the Vivekananda Rock, I could see the towering Thiruvalluvar Statue erected in 2000. It stands at a height of 40.5m.
While waiting for the ferry, I had a good time with a group of tourists from Mumbai. I took a few lovely photos for the group.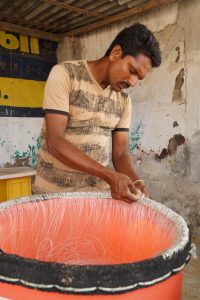 I explored the shoreline on foot. I saw a few fishing boats returning with their catch of the day. I passed the St Roch Church with a somewhat oriental appearance.
Then I arrived at a small cove with fishing boats and a dozen of fishermen preparing for the next day out at sea. They put fishing hocks round a bucket.  What are they doing? How do they fish? I love to find out.
The area seems to be inhabited mainly by Catholics: it somehow has a Portuguese feel. The houses are small but colourful and neat. Colourful chapels dot the shoreline. Tiles with biblical scenes are commonly seen above the doorway. Clothes are hanging neatly on the rooftop.
I ended my exploration at the beautiful Cathedral of Our Lady of Ransom. At the roof top next to the chapel, I had excellent panoramic views of the Bay of Bengal and the Indian Ocean, the fishing villages, the Thiruvalluvar Statue and the Vivekananda Rock.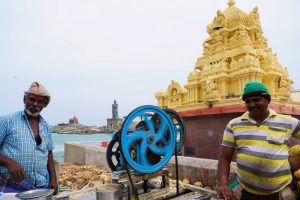 I had a leisure stroll back to the town, passed by the large Kumari Amman Temple surrounded by high walls painted in red and white. But I could not find an entrance.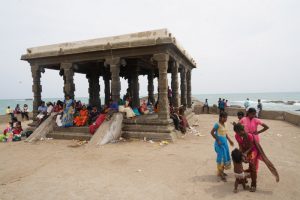 I watched locals standing in the water looking at the rock and the statue and enjoying themselves.
I had a fish biryani at the same eatery. I was surprised when they gave me a whole grilled fish with the rice. The fish was fresh and most delicious and much better than the grilled fish I had in Fort Kochi on my first night. I only paid R270 for this excellent meal while the fish alone in Kochi cost me R500!
I was hot and smelly. It was great to have a cold shower before leaving for the train station around 4 pm. We boarded the Kanyakumari Express which left on time at 5:20 pm. We had an uneventful ride to Madurai. It was around 10 pm when we got off at the Madurai Junction.  We took a 40-minute tuk tuk ride to the Rio Grande Hotel. It was 11 pm when we checked in.  We had a long day!