Trip Plan
I first landed in Svalbard at 78◦ North in 2004 to join an expedition to Iceland via Greenland. I was back a few years later for a circumnavigation of the archipelago before heading to Tromso. I always want to return to experience an Arctic winter. Nothing is impossible: there is a will, there is a way. With luck, I find a reasonable ticket for a long-haul flight to Spitsbergen with SAS and connecting flights to Madeira and Azores, Portugal and from Lisbon to Mozambique, Africa. It's amazing that I end up having an interesting itinerary to three far-flung destinations places for two months.Svalbard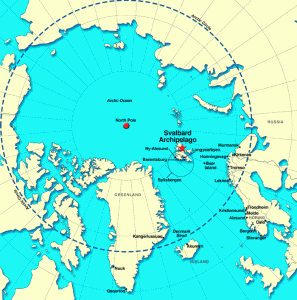 Svalbard with an area of 61,022km2, is a Norwegian archipelago in the Arctic Ocean situated about midway between continental Norway and the North Pole. The islands of the group range from 74◦ to 81◦ north latitude and from 10◦ to 35◦ east longitude. About 60% of the archipelago is covered with glaciers, and the islands feature many mountains and fjords. The area is a breeding ground for many seabirds, and features polar bears, reindeer, the Arctic fox and some marine mammals.
The largest island is Spitsbergen where the main settlement Longyearbyen with less than 3,000 inhabitants is located. The islands were first taken into use as a whaling base in the 17th and 18th centuries. Coal mining started at the beginning of the 20th century. Today, Svalbard is hot tourism destination in the summer: tourists come to join adventure and expedition trips to see wildlife, landscape and seascape in the summer. In recent years, a growing number of tourists come for polar winter experience.
February 4 Sunday: Hong Kong – Stockholm Sweden -Oslo Norway: A Flying Day
Kylie and I set off on schedule on SAS flight around 10am. Things went well and we arrived in Stockholm after 2pm. We took a short one-hour flight to Oslo close to 5pm. We waited till 10:30pm for our flight to Spitsbergen. By then I was so tired that I slept most of the way to Spitsbergen. When the pilot told us about the descent shortly after 1am, I was delighted. But the plane did not land owing to strong wind and stormy weather. Eventually we spent 18 hours in air and another 8 hours at airports.
February 5 Monday: An Unexpected Stay in Oslo
Our original plan was to spend five nights in Guesthouse 102 in Spitsbergenstead. But the pilot threw us back to Oslo after a refuel in Tromso. I slept all the way back to Oslo where we landed at 5:30am. SAS arranged most passengers to fly to Spitsbergen before 10am. Some 30 passengers including Kylie and I were told to take the 9:50am-flight the next day. We would stay at Radisson Blu Hotel next to the airport and were given a total of 520NOK for meals (100NOR at the airport for breakfast and 425NOR for dinner and lunch at the hotel).
I have been to Oslo many times for work.  I took things easy and enjoyed a rest day at the hotel. Kylie took the train and spent two hours in Oslo centre. It is lucky that we are on the slow lane as retirees and not in a rush. I am relaxed and happy to take whatever comes along.
February 6 Tuesday: Longyearbyen
Drama continued. We checked in around 8am and were told that our flight to Longyearbyen would go via Tromso at 9:50am. By the time we were about to board the plane at 9:30am, we were told that we had to go to another gate 10 minutes away to board a direct flight. Wow, Kylie and I had to run and arrived at the gate breathless. We were almost the last passengers to board!
Then I saw a few familiar faces who were supposed to fly to Longyearbyen the day before. We subsequently discovered that their plane could not land and after spending a few hours at the Tromso airport, all passengers returned to Oslo around 6pm. Wow, Kylie and I had been lucky as we stayed put and had a good rest while our poor friends wasted another day flying to nowhere! Today, we had good weather and the plane finally landed at Longyearbyen safely shortly after 1pm. No more drama!
The whole region is covered in snow looking surreal, peaceful and beautiful. It looked brighter than I had expected.  We took the airport bus to Guesthouse 102 at the end of the main street of the town. The guesthouse is basic but clean and comfortable. It is one of the most popular and affordable places to stay.  We chose this place mostly because it is at the end of main street with less light pollution. This is an important consideration for northern light photography.
Once we settled down, we walked to the shopping centre which is about 2km from the guest house. We booked two tours (1345 NOK): a northern light safari on snow-cat that evening and :"Arctic Nature Husky-Walk" the next day. We spent 250NOK on food (chicken, salmon and plenty of vegetables) that would last for three days.
Life in the Arctic is not easy for people from the tropical areas. We were tired putting on warm clothes and boots before going out and taking everything off once entering the building. The road was icy and slippery: we walked very cautiously taking some 40 minutes one way.
At 8pm we were picked up by a guide and jumped into a snow-cat for 20 passengers. The guide stopped at a couple of places, gave us a short lecture on northern lights, made a fire and gave us a hot drink. We had a brief glimpse of faint green and orange northern lights after 11pm.  Nothing remarkable. We got back to the guest house after midnight.
February 7 Wednesday: Arctic Nature Husky-Walk
We were dead tired and I slept like a log. It was dark and we did not got up till 9am. We rushed to have breakfast which would be over by 10am. The breakfast room is the best place to meet fellow travellers and exchanged information. There are many young people from German, Switzerland and Korea. I am impressed by Laurens from Germany who comes to attend a 2-week course on northern lights offered at the university. I also met some retired Norwegian who gave me tips about photography.
We spent the morning looking for the right tour to see ice caves on the last day. One can hike, take snowmobile or dog-sledge. I decided to take a 5-hour hike (790NOK) while Kylie took a 4-hour snowmobile tour. She also booked a 2-hour city tour (345NOK). Things all settled.
At 4pm, our guide took us for the 4-hour husky walk. I have never walked a dog in my life. It is even more difficult to walk a husky who is fast on snow! Kylie and I shared a dog but she spent less than ten minutes with the dog as it was too fast for her. I managed but fell a couple of times. The last fall was disastrous: I fell on my knees on icy road. It hurt badly. I hoped my knee caps were not broken. Kylie also fell on black ice and hurt her back bone. This activity is not for elderly and inexperienced like us!
February 8 Thursday: Hike & Northern Lights
Today turned out to be the best day of our trip. At 9 am, I joined a dozen hikers and put on spikes and took helmet and a head lamp. We ascended 400m and hiked for some 3 km. Some parts are steep. I was trailing behind. But as we had a large group, we had two guides. One always stayed behind me with his dog. It was a fantastic walk with views of Longyearbyen.
Around 12 noon, we arrived at our destination and were split into two groups. My group descended into a small ice cave for about 15 minutes. Then we visited a much bigger and more spectacular ice cave which resembles a cathedral in some way with high ceiling, crystal spikes hanging from the ceiling. The ice looks fascinating in all shapes. It is the first time I am in an ice cave! (As I lost my compact camera in Madeira and later dropped my phone in Mozambique, I have lost all the photos except those on Northern Lights taken with my SLR).
I was back in the guesthouse after 2:30 pm. When Kylie was picked up by her guide, I took a free ride to the shopping centre. I had 30 minutes at the museum as it closed at 5 pm. I intended to attend the free northern lights course at the university. But it was boring to wait over an hour for the course. So I spent an hour walking back to the guesthouse. When Kylie came back about 9 pm, we had a late dinner.
As the sky was clear and the air was crisp, the chance of northern lights was high. A Norwegian photographer also told Kylie to watch out for northern lights. So we headed out after 10 pm. We were not disappointed: the 75 -minute display of northern lights against spectacular landscape right in front of us or shooting across the sky above our head. There is no light pollution. It is indeed the best experience of northern lights I have had. Though the lights looked greyish and milky to our naked eyes, it turned out to be vibrant with green, purple, orange and reddish hues.
I was cold but thrilled. I took about a hundred of photos (but most are rubbish and out of focus!). Anyway, I had an excellent time! About midnight, the lights were weak and faint. I went indoor. Someone told me that the lights returned around 2am!
February 9 Friday: Longyearbyen – Oslo – Stockholm
We had a lazy morning as we had to catch a bus to the airport at 11am. Our 1:15pm flight to Oslo departed on time. While Kylie stayed in Oslo for two days before returning to Hong Kong for Chinese New Year, I headed to Stockholm for a night before catching my connecting flight to Madeira on February 10.
Remarks
I have longed to spend a winter in Svalbard. Though I have spent only three nights (instead of five nights as originally planned) in Longyearbyen, I am glad I have done it.
First, this trip is most value-for-money. I have found a cheap airfare, stayed in a guesthouse and cooked the meals.
Second, I had a good companion, Kylie who also wants to experience an Arctic winter and watch northern lights in this unusual location. Without her persistence and passion for northern lights, I might have missed the fantastic northern lights show on the last day.
Third, it is interesting to see how the Norwegians live at 78◦ north. They get on with life as usual. The presence of a substantial number of university students brings life and vitality to the place. However, I have not truly experienced polar nights. By February, the place gets fairly bright in the morning especially due to the reflection of the snow.  Perhaps I should go again in December/January to have a real feel of polar nights!
Fourth, the range of winter activities available is creative and impressive. The prices for the activities are not exorbitant in my view. I enjoy hiking in the snow and the visit to an ice cave. I can see that winter tourism in Svalbard has a bright future as more and more tourists will be looking for exotic experiences in future.
Finally, the journey to Svalbard with an unexpected diversion to Oslo for a day is another life experience. Sometimes, we have to live and accept whatever comes along and take things easy.